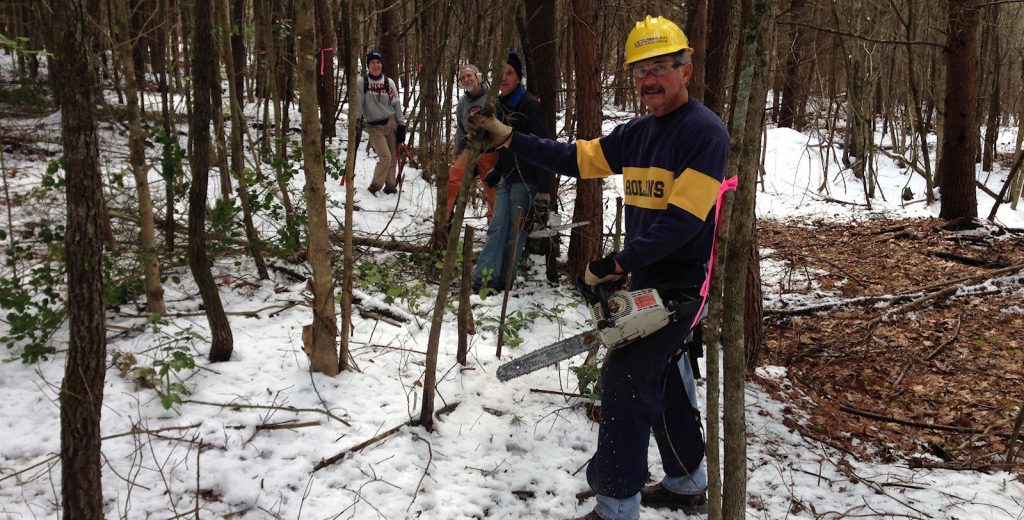 About The Southern Appalachian Bicycle Association (SABA)
The Southern Appalachian Bicycle Association (SABA) welcomes riders of all ages and abilities with skill levels ranging from novice to elite. Our individual member interests vary from beginning cycling, touring at a casual pace, training, group road rides, gravel biking, mountain bike adventures, endurance cycling, those who love competition and racing, and more.
Scheduled group rides include both road and mountain biking in areas of North Georgia, Southeastern Tennessee and Southwestern North Carolina (see our website or Facebook page for scheduled rides).
Our Mission
"To promote and support all forms of cycling through advocacy, education and community engagement"
Without Members like you we would not be able to accomplish our goals as a club. Your membership helps facilitate the following:
Club Initiatives:

Mentorship for Beginning Riders
Help Support Local and Regional Bicycling Initiatives
Fundraising Events & Event Sponsorship
Advocacy in the Local & Regional Communities
Website and Facebook Pages

Manage and Maintain the Following Trail Systems:

Ramsey Bluff Trail System at Hanging Dog Recreation Area – Murphy, NC
Jackrabbit Mountain Bike and Hiking Trail System – Hayesville, NC
Piney Knob Trail System – Murphy, NC
We invite all interested bicyclists to join the Southern Appalachian Bicycle Association (SABA) and encourage those vacationing in our region to contact us for road and trail information and to join-in on our group rides. We are developing a plan for insurance for members involved in SABA sanctioned rides and Association activities. And, SABA Members get 10% off on parts and accessories with membership card at Blairsville Bikes & Gear in Blairsville, GA!

The Southern Appalachian Bicycle Association (SABA) is affiliated with the League of American Bicyclists. The LAB leads the movement to create a Bicycle Friendly America for everyone. As leaders, their commitment is to listen and learn, define standards and share best practices to engage diverse communities and build a powerful, unified voice for change.
We hope that you will actively participate by attending meetings, rides and trail work days, mentoring beginning riders and always riding in a responsible/courteous manner. We want to hear from you about how we can make the club better.
Thanks again for your commitment to the biking community. We are all in this together and your support makes a difference!
Join the Southern Appalachian Bicycle Association Now!
Our annual membership fees are processed via PayPal and there is no need to have a PayPal account if you do not have one already. Your membership renews automatically and you may cancel at any time. 
The Southern Appalachian Bicycle Association is a 501(c) (3) nonprofit organization and donations are tax deductible. Federal Tax ID #37-1475059.