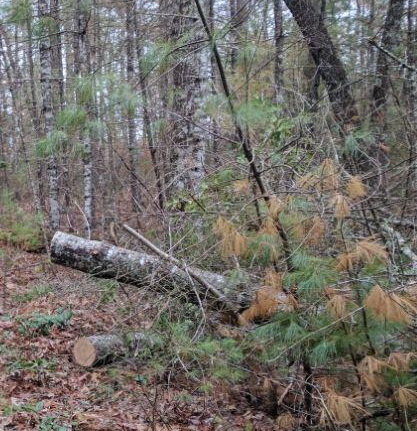 Tropical storm Irma left her mark on our Jackrabbit trails. Joanna & Fred spent over 4 hours trying to clear the central trail, & have to do more chainsaw work just to get this loop cleared.
Our race is approaching quickly on Saturday, September 30, 2017, We haven't even attempted to ride the other trails, but dread to see the damage. We need help!
We're r going to need workdays for the next couple of weekends to get even close to clearing everything unless some can be volunteering their time during the week. Please let us know what works… and help spread the word. We need chainsaw operators to loppers to just dragging limbs off the trail- any help is needed.
If you can help with our storm clean-up efforts on Jackrabbit, please call Joanna Atkisson at 828-361-2088